Adventure Tots Stay and Play group is for parents/carers to meet together with their children, within the pre-school environment. The group provides an opportunity for children aged 0 – 5 years to experience a different environment to that of their home, develop social awareness and independence whilst also allowing their parents/carers to meet other adults who also care for your children.
Meeting Tuesdays during the school term from 1.45 to 3.00pm, we have full run of the pre-school areas, both indoors and out, which will include our new garden which is currently under construction!
Adventure Tots is run by experienced and qualified staff members who are here to engage your children with activities and ensure they have fun, whilst they remain under your supervision. Parents/Carers will remain responsible for their children whilst at group.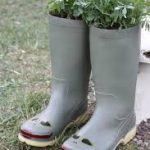 The group will focus on music and adventures indoors and out. Staff will lead activities, music and games, local walks and, using the principles of forest school followed in pre-school sessions, there will be lots of fun!!
Children will be provided with a drink and a snack at snack time, with tea and coffee available for parents/carers.
A contribution of £2 for first child, 50p for each additional child is required at arrival.
All parents/carers will be required to complete a basic registration form for their children, and sign in on their arrival at group.